< Back to titles

> Cover Page, Authors, Institutions

> Purpose/Objective

> Materials/Methods

> Results

> Conclusions

> View additional images/videos



About the Presenter:
I graduated from Seoul National University College of Medicine, South Korea in 2001, and took a rotation course as an internship in Seoul National University Hospital.
From 2005, I have been working as a resident in the hospital. (4th year now.)
I am interested in cornea and refractive surgery.

Authors:
Han, Sang Beom; Lim, Tae Hyoung; Wee, Won Ryang; Lee, Jin Hak; Kim, Mee Kum


Click on images to enlarge (a new pop-up window will open)

Cover page: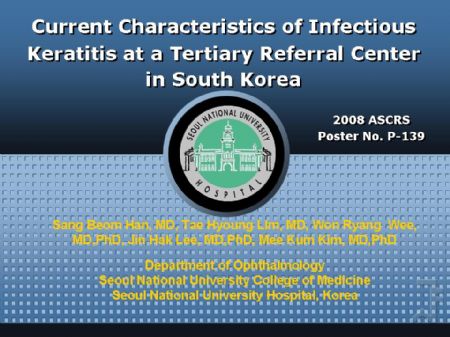 financial disclosure: