< Back to titles

> Cover Page, Authors, Institutions

> Purpose/Objective

> Materials/Methods

> Results

> Conclusions

> View additional images/videos



About the Presenter:
The author is a director of Yonsei eye center, Seoul, South Korea. Dr Lee presented many papers in ASCRS and AAO meetings. His recent researches are about the long term follow up of PRK with Mitomycin-C using confocal microscope and presbyopia treatment with eximer laser. He is a representative of South Korea in the international council of ISRS/AAO.

Authors:
Lee, Dongho; Jeon, Young C.


Click on images to enlarge (a new pop-up window will open)

comparison of corneal haze according to duration of MMC: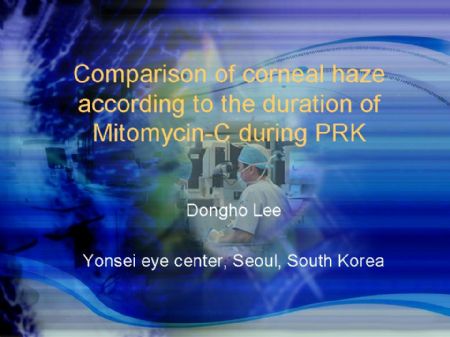 no finantial interest: